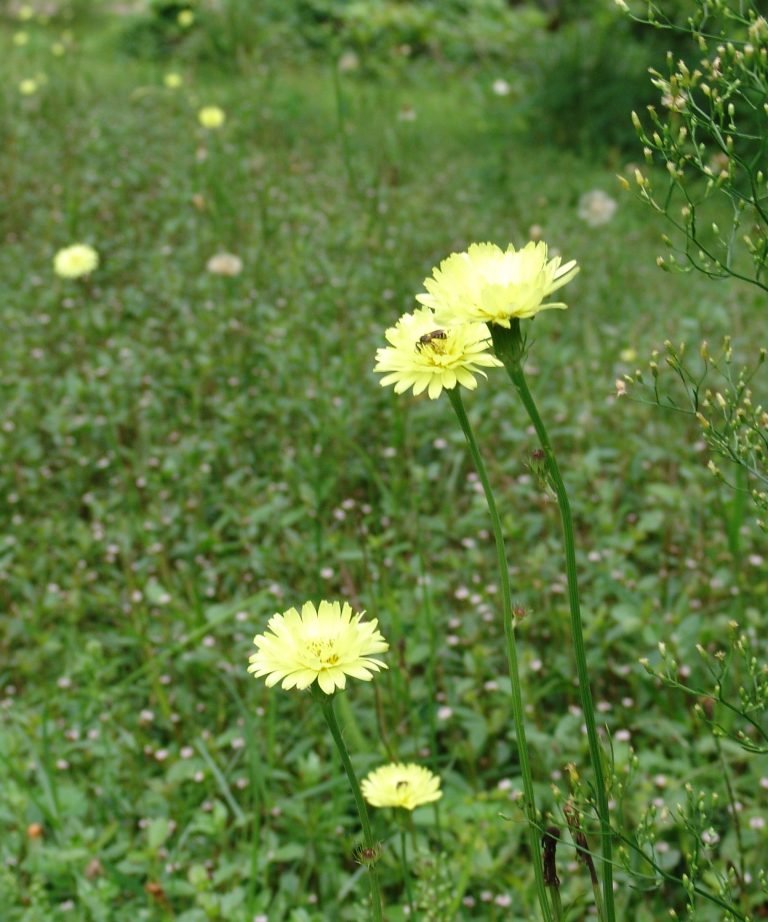 Common Name: Carolina Desert-Chicory
Latin Name:  Pyrrhopappus carolinianus
Family:  Asteraceae
Habit:   False dandelion is an annual wildflower that grows to a height of 2 feet.
Leaves:   Mostly basal leaves.  Alternate, sessile, elliptic to oblanceolate with margins that may be lobed or toothed.
Flowers:  Bright yellow flowers appear in spring and summer.
Habitat:  Disturbed sites such as roadsides, lawns, pastures, fields, and fencerows.
Landscape:  It grows in full sun to part shade with average moisture.  It readily reseeds where it is planted and will come back each year from seed.
Range:  It is native to AL, AR, DC, DE, FL, GA, IA, IL, IN, KS, KY, LA, MD, MO, MS, NC, NE, OK, SC, TN, TX, VA, and WV.
It grows in zones 5 to 9b.
Wildlife use: The flowers are a nectar source for many insects.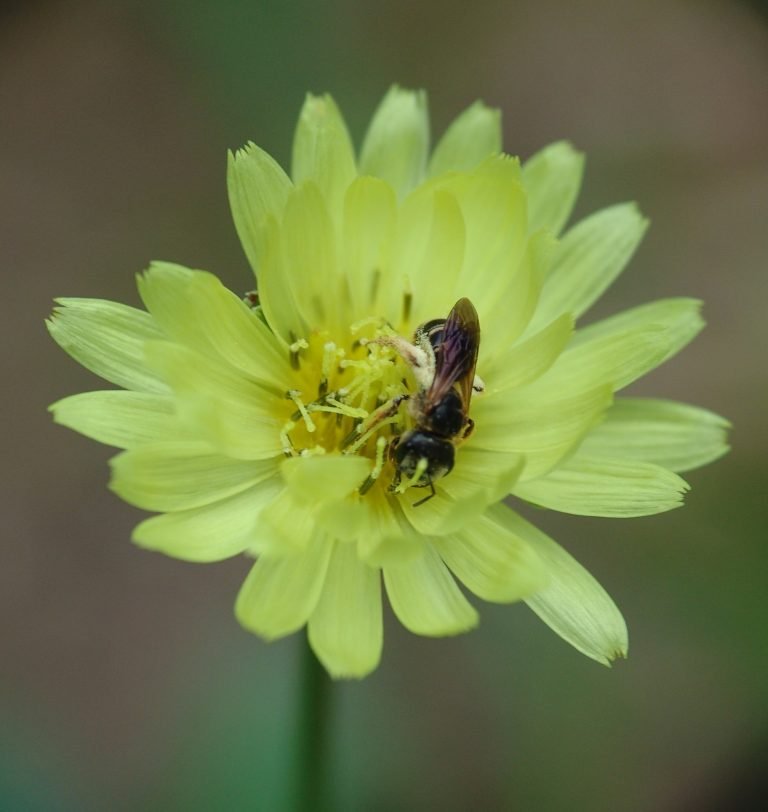 Sharon's Florida specializes in Florida ecotype seeds.