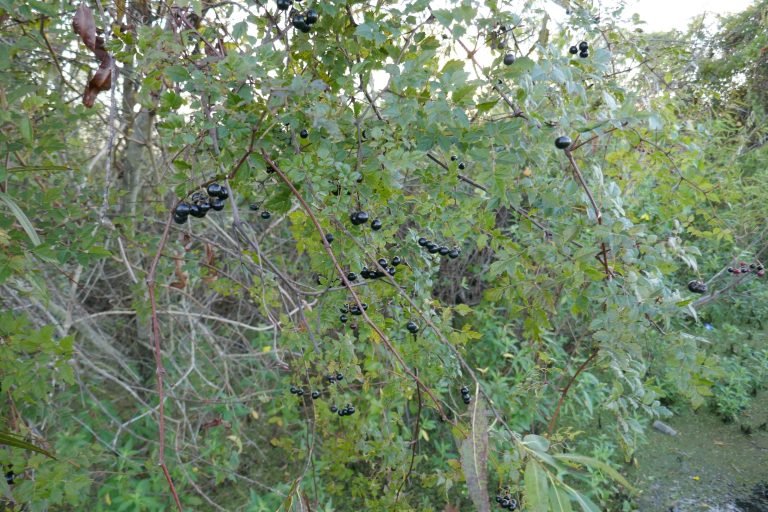 Common Name: Peppervine
Latin Name:  Nekemias arborea
Family:  Vitaceae (grape family)
Habit: A perennial, deciduous to semi-evergreen, woody, vine that grows to a length of 30 to 40 feet. 
It may sprawl along the ground, but most often climbs into nearby trees and shrubs.
Leaves: Bipinnately compound with 30 – 40 leaflets. The leaves are alternate with stalks. Margins are general toothed, but may be lobed as well.
Flowers: Small light green flowers appear in the spring. The vines are dioecious so the males and female flowers appear on separate vines.
Habitat:  Wet thickets, flooded forests, cypress swamps, stream banks, lake margins, floodplains and fence rows. 
Found throughout the state of Florida.
United States Distribution: AL, AR, DC, FL, GA, IL, IN, KY, LA, MD, MO, MS, NC, NM, OH, OK, TN, TX, VA, and WV.
Landscape: In the home landscape it is best grown in naturalized areas because of its sprawling nature.  
It is best to not plant it too close to a foot path where people may brush up against it since it can cause skin irritation.
If you have the room for this plant it is worth the effort because it provides for the local wildlife.
It prefers part shade to full shade, and can withstand temporary flooding.
The leaves do change color in the fall and can add some color interest to the landscape as they change from green to yellow to red.
Wildlife use:  Birds and mammals consume the ripe berries, and the foliage is eaten by white tailed deer. The flowers are an important nectar source for many species of pollinators including bees, beetles, flies, and wasps.
The purple fruit are NOT EDIBLE for humans because of their high calcium oxalate content.
Propagation: The seeds need a period of 60 days cold stratification to germinate.
I have these seeds for sale at my Ebay Store – https://www.ebay.com/itm/254760107320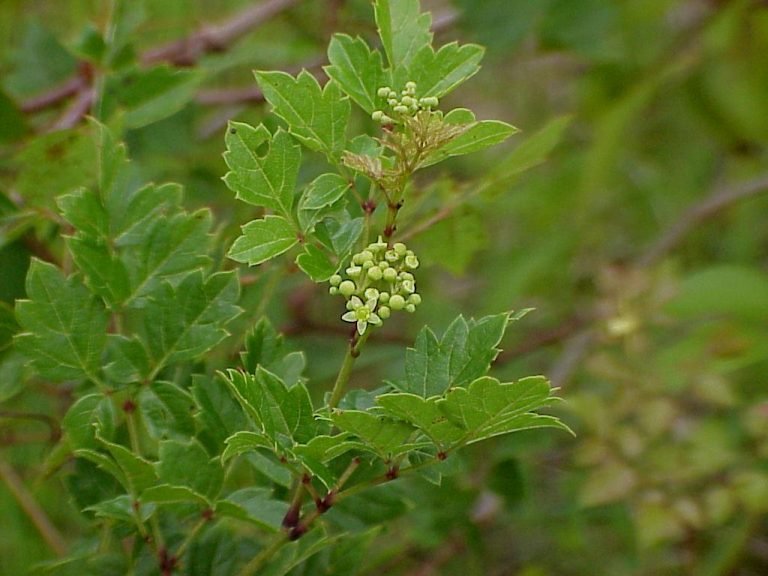 Sharon's Florida specializes in Florida ecotype seeds.