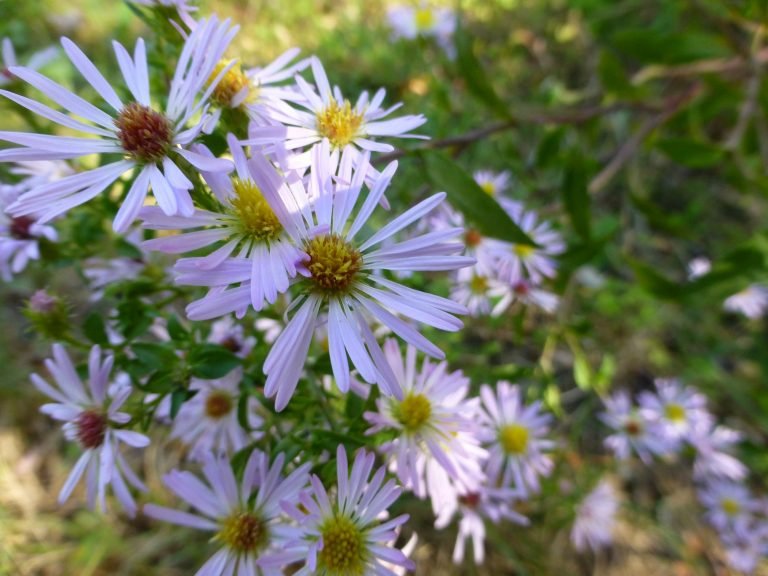 Common Name: Elliott's aster 
Latin Name: Symphyotrichum elliottii
Family:  Asteraceae
Habit:  A perennial wildflower that grows to a height of 3 feet and spreads by underground runners.
Leaves:  Alternate, oblanceolate with toothed margins.
Flowers:  Beautiful purple flowers that appear in late summer, fall, and winter.
Habitat: It occurs naturally on pond margins, wet ditches, wetlands and low areas with constant moisture.
Landscape:  Grows in part shade to full sun with moist to wet soils.
Range: Elliott's aster is native to AL, FL, GA, LA, MS, NC, SC, and WA.
Wildlife use:  Bees and butterflies use the flowers as a nectar source.
I have Florida ecotype seeds for Elliott's aster at my Ebay Store here.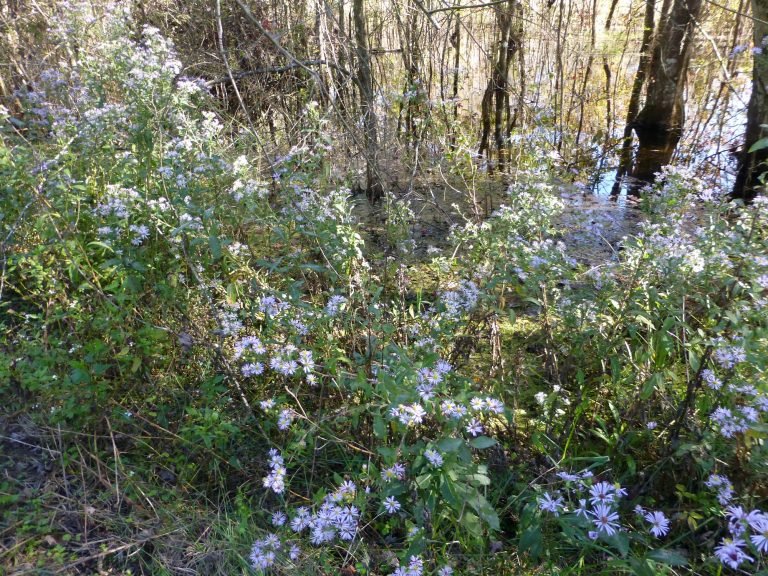 Sharon's Florida specializes in Florida ecotype seeds.