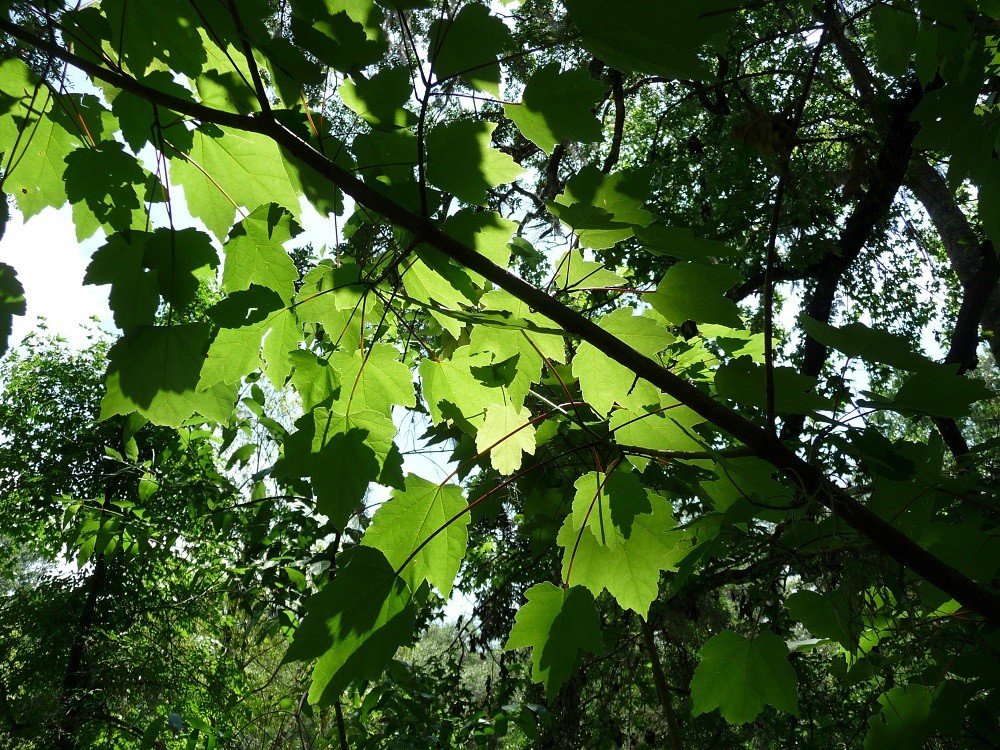 Red maple (Acer rubrum) is a deciduous tree reaching a mature height of 50 – 100 feet.
It is native to the eastern side of the continent … from northern Canada south to Florida and west to eastern Texas and Oklahoma.
Red maple is in the Sapindaceae, or soapberry, family along with other trees such as the red buckeye, soapberry, and carrotwood.
Other common names for red maple include swamp maple, water maple, and soft maple.
It occurs naturally in wetland forests, swamps, along river and stream banks, low wet areas, cypress heads, cypress forests, and moist woodlands.
Red maple is a good shade tree that provides beautiful fall color in the landscape. It grows in part shade to full sun with average to moist soils.
The leaves are opposite, simple, have 3 – 5 lobes and have irregularly toothed margins. The upper leaf surface is green and the lower a grayish white. The petioles and main leaf veins are red. The leaves turn red in the fall. They are 5 – 15 cm long and 3 – 10 cm wide.
Maples are polygamo-dioecious which means some trees have female flowers, some male, and some both. Maples are both insect and wind pollinated. The flowers are inconspicuous and may be red to yellowish green. Flowers emerge before the leaves.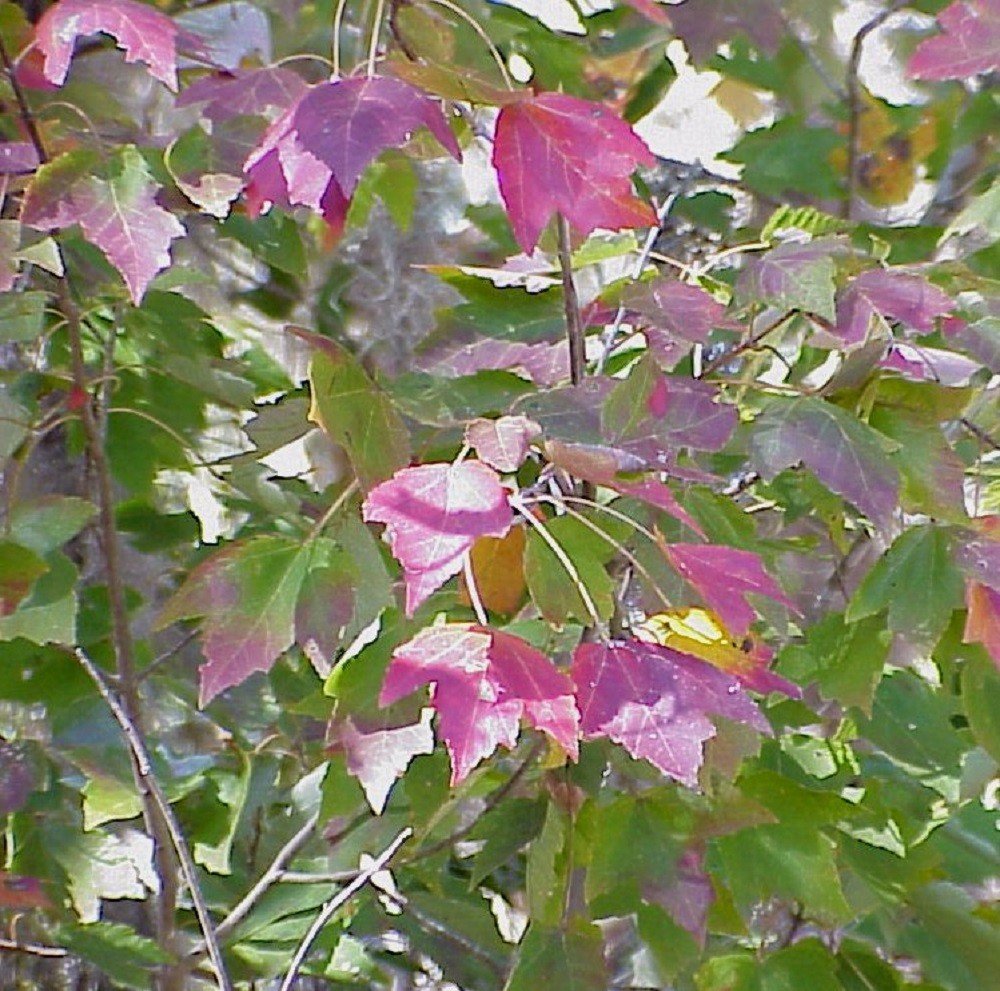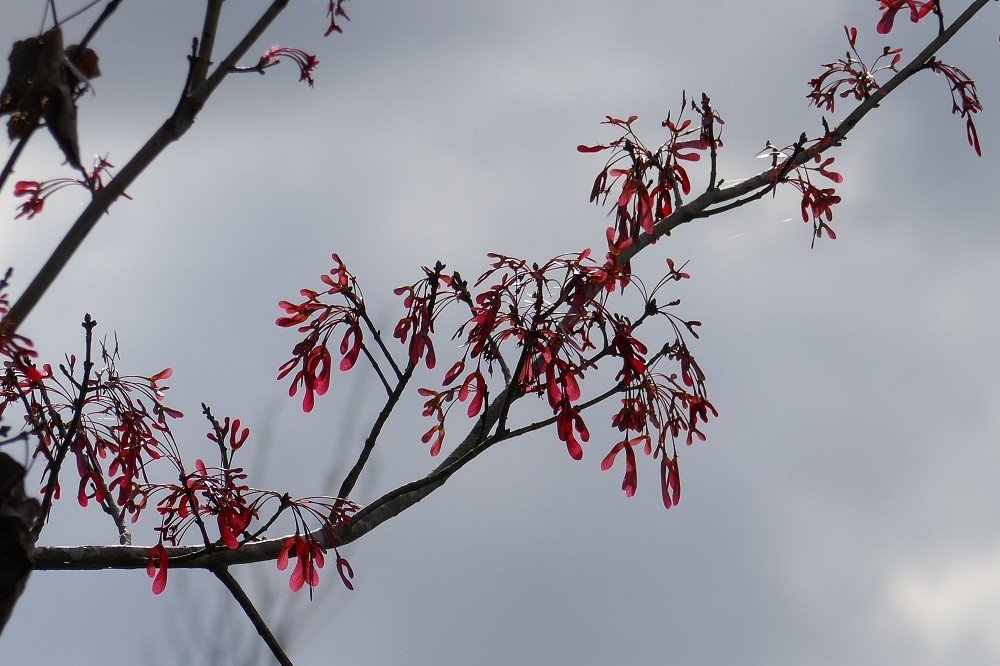 The seeds are inside a two-winged fruit called a samara and generally occur in pairs. Seed length is 2 -3 cm.
The buds, flowers and seeds are eaten by songbirds and mammals. Mammals eat the bark, twigs and leaves.
Red maple is a larval food for the cecropia silk moth.
Propagation is easiest by transplanting seedlings or saplings, but can also be achieved with seeds and semi-hardwood cuttings.  Seeds require cold stratification of several months.
Red maple is native to AL, AR, CT, DC, DE, FL, GA, IA, IL, IN, KY, LA, MA, MD, ME, MI, MN, MO, MS, NC, NH, NJ, NY, OH, OK, PA, RI, SC, TN, TX, VA, VT, WI, and WV.
It grows in zones 4a to 10b.
Sharon's Florida specializes in Florida ecotype seeds.