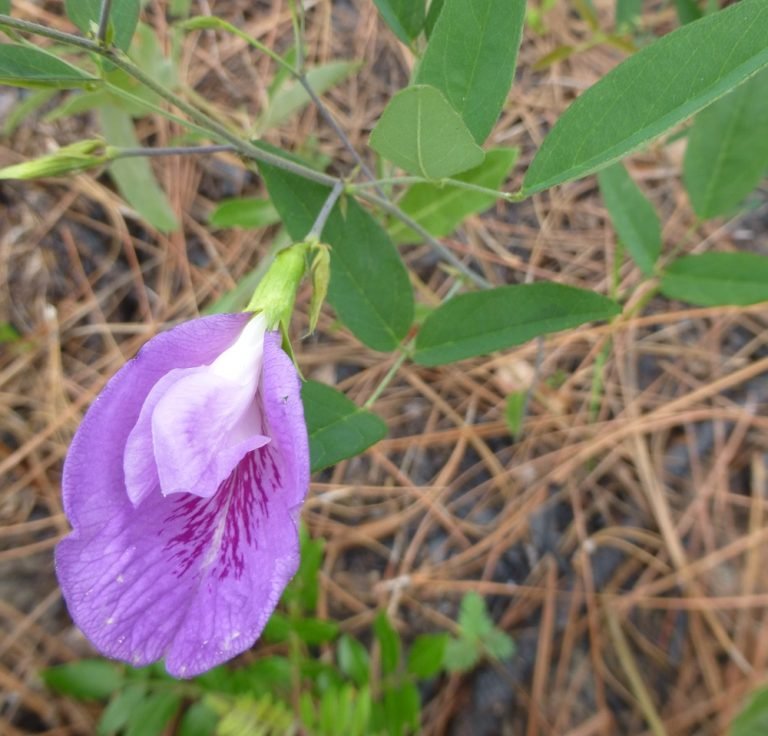 Common Name: Atlantic pigeonwings
Latin Name:  Clitoria mariana
Family:  Fabaceae
Habit:  A perennial vine that will spread to about 4-6 feet in length.
Leaves:  3 leaflets, entire, mostly ovate to ovate-lanceolate.
Flowers:  Pale purple flowers appear in the summer.
Habitat:  Dry flatwoods, pine stands and sandhills.
Landscape:  Grows in part shade to full sun with average moisture.
Wildlife use:  Bees and butterflies use the flowers as a nectar source. Songbirds eat the seeds.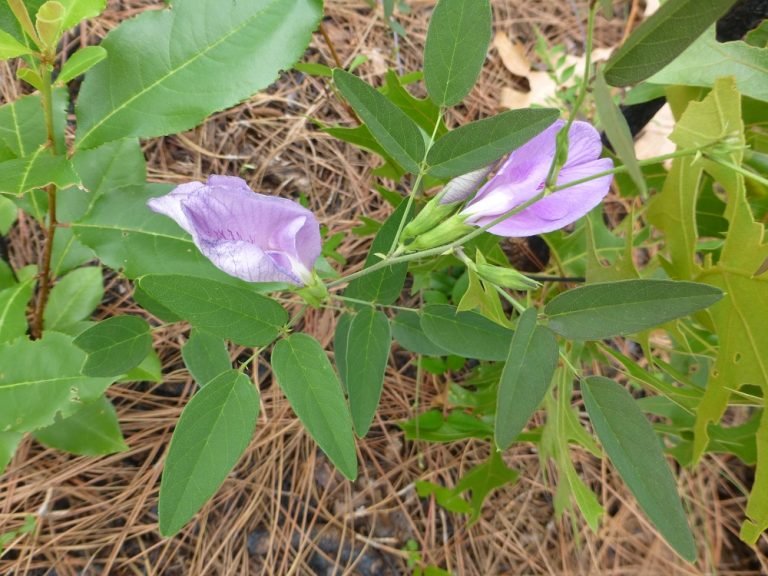 Sharon's Florida specializes in Florida ecotype seeds.