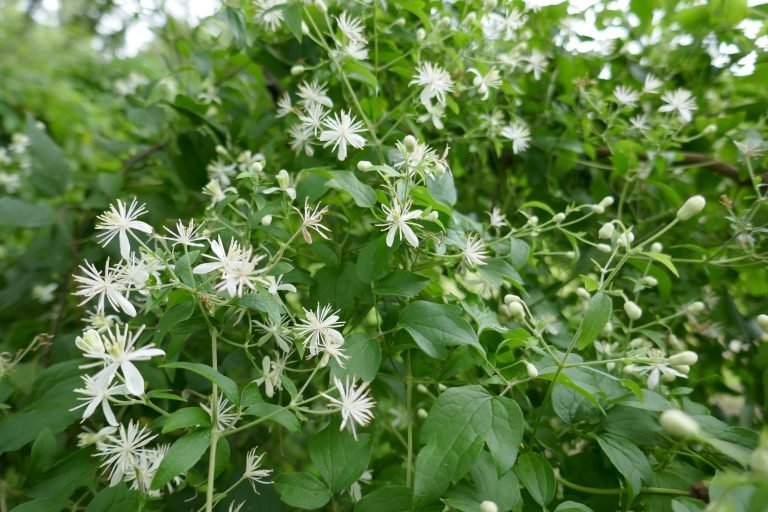 Common Name:  Virgins Bower
Latin Name:  Clematis virginiana 
Family:  Ranunculaceae
Habit:  A perennial vine that grows to a length of 10 – 20 feet.
Range:  It is native to AL, AR, CT, DC, DE, FL, GA, IA, IL, IN, KS, KY, LA, MA, MD, ME, MI, MN, MO, MS, NC, ND, NE, NH, NJ, NY, OH, OK, PA, RI, SC, SD, TN, TX, VA, VT, WI, and WV.
It grows in zones 4b to 9a
Leaves:   Opposite and compound with three leaflets.  Leaf margins may be serrate or entire.
Flowers:   Small white flowers appear in the summer and fall followed by very unique seed heads.
Habitat:  Found growing in riparian areas such as stream and river banks, pond margins, wet forests, and wet disturbed sites.
Landscape:  It grows in part shade to full sun with moist soils, but can tolerate seasonal drought once established.
Wildlife use:  The small, white, flowers are a nectar source for butterflies, hummingbirds, and bees.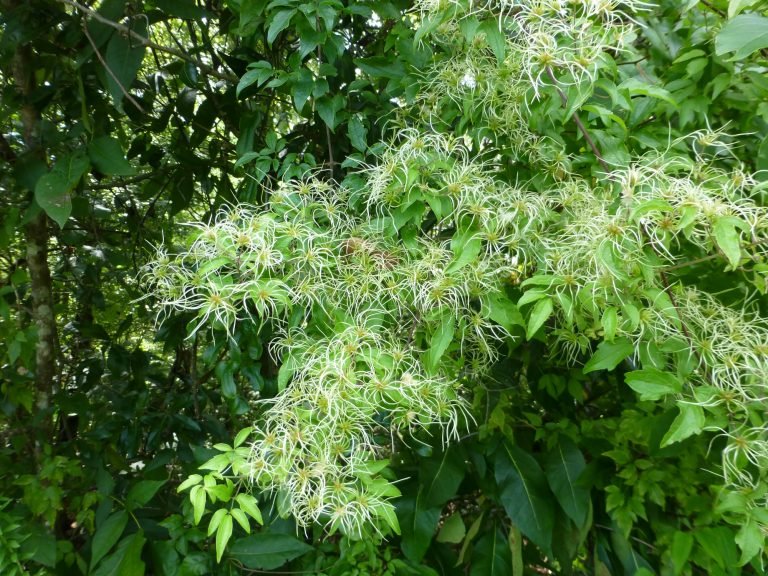 Sharon's Florida specializes in Florida ecotype seeds.