Button Rattlesnake-master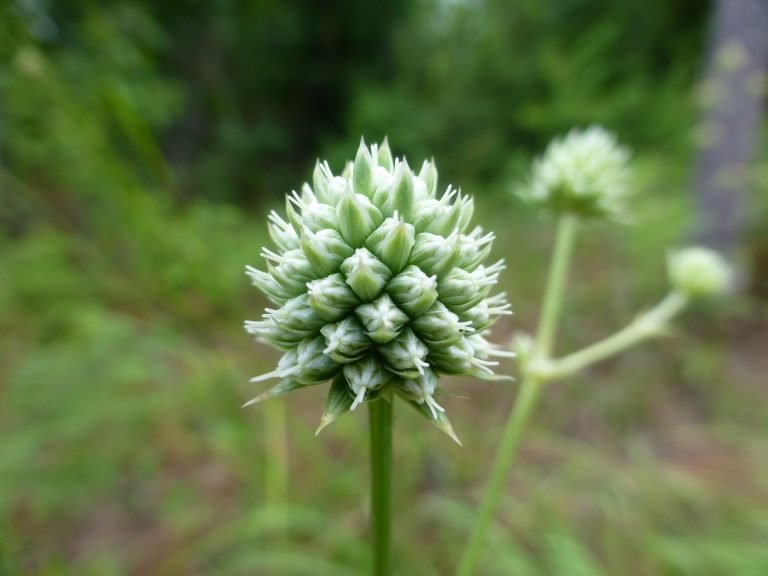 Common Name: Button Rattlesnake-master
Latin Name: Eryngium yuccifolium
Family:  Apiaceae
Habit:  A native, perennial, wildflower that grows to a height of about 3 feet when in bloom.  
Leaves:  Few upper leaves, but those that may be present are alternate and linear with parallel leaf veins.  The basal leaves are stiff and resemble a yucca.  Linear to lanceolate in shape 
Flowers:  The greenish white flowers appear in spiky looking, globe shaped, heads. 
Habitat:  Dry pinelands and open forests.
Landscape:  It grows in full sun to part shade with average to moist soils.  
Range:  It is native to the following states – Alabama, Arkansas, Connecticut, Florida, Georgia, Iowa, Illinois, Indiana, Kansas, Kentucky, Louisiana, Maryland, Michigan, Minnesota, Missouri, Mississippi, North Carolina, Nebraska, New Jersey, Ohio, Oklahoma, South Carolina, Tennessee, Texas, Virginia, and Wisconsin.
It grows in zones 3a to 9b.
Wildlife use:  Bees and butterflies use the flowers as a nectar source. 
It is in the Apiaceae, or celery, family, and is purported to be a larval host plant for the eastern black swallowtail butterfly. However, I have never seen a caterpillar consuming these plants.  If you do please email me and let me know.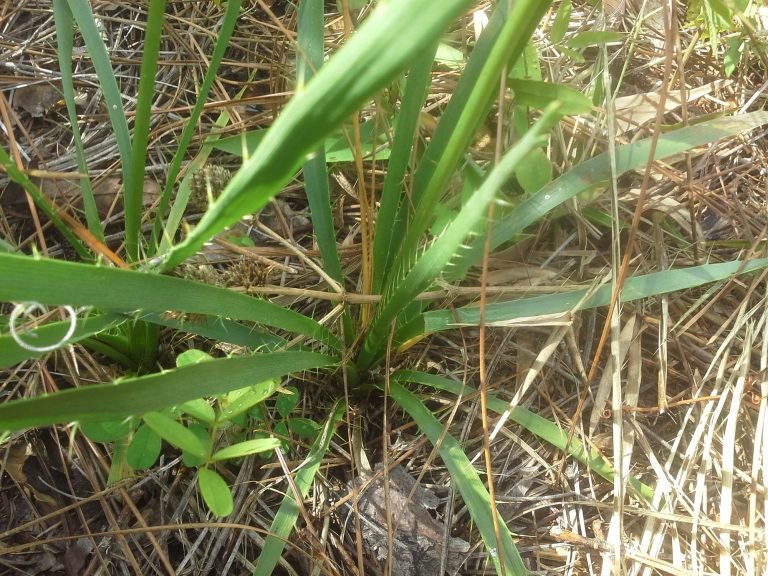 Sharon's Florida specializes in Florida ecotype seeds.