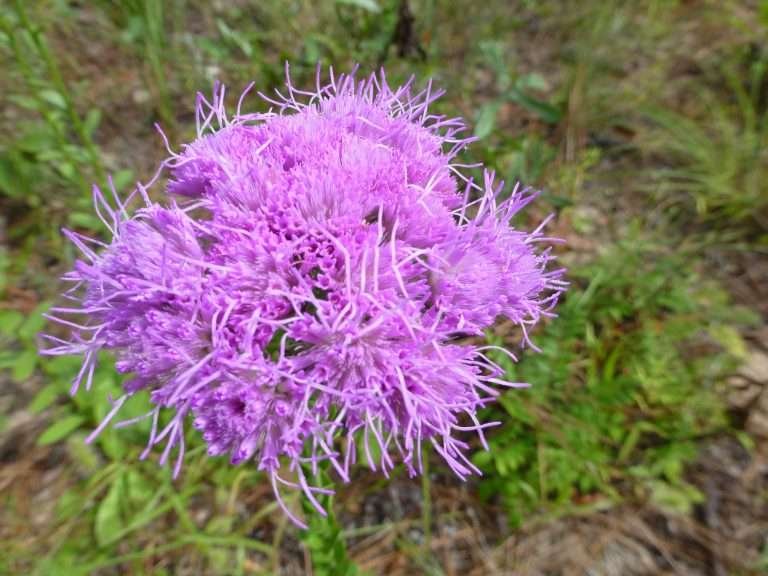 Common Name: Florida paintbrush
Latin Name: Carphephorus corymbosus
Family:  Asteraceae
Habit:  A perennial wildflower that grows to a height of three feet when in bloom.  
Leaves:  When not in bloom the leaves form a basal rosette of spatulate leaves.  The stem leaves are alternate and elliptic in shape. 
Flowers:  Purple flowers appear in late summer and early fall with some occasionally blooming into early winter.
Habitat:  Pinelands and dry habitats.
Landscape:  It grows in full sun to part shade with average to dry soils.
Range:  It is native to Florida, Georgia and South Carolina.
It grows in zones 8a to 10b.
Wildlife use:  Florida paintbrush is a favorite nectar plant for butterflies and bees!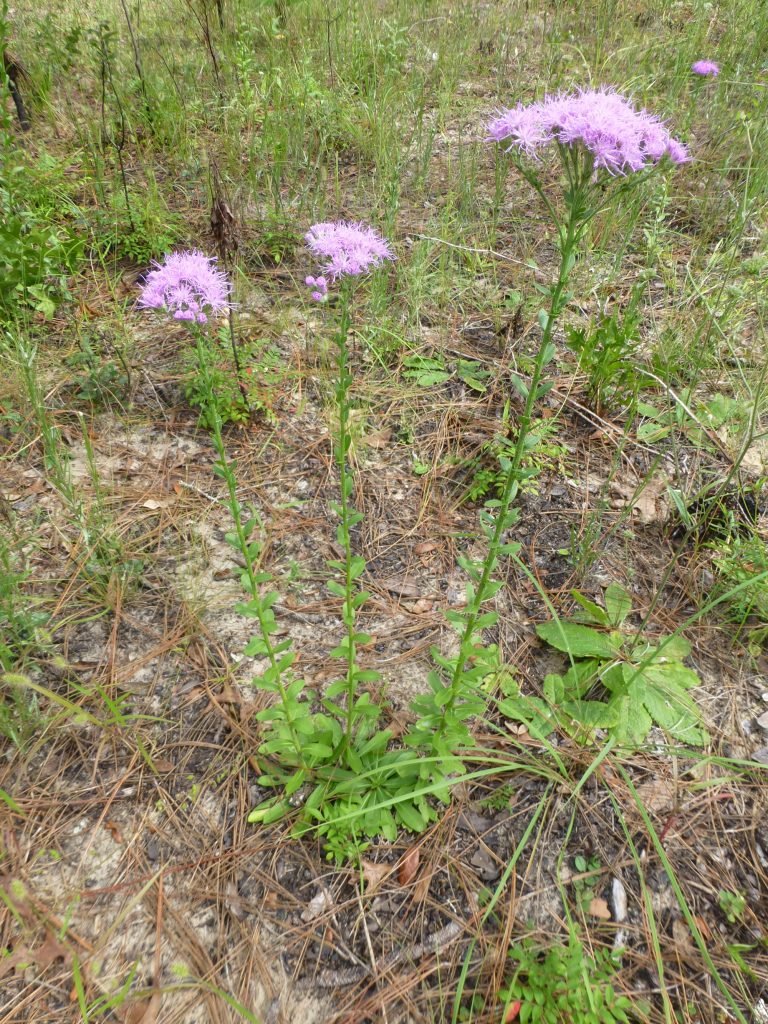 Sharon's Florida specializes in Florida ecotype seeds.