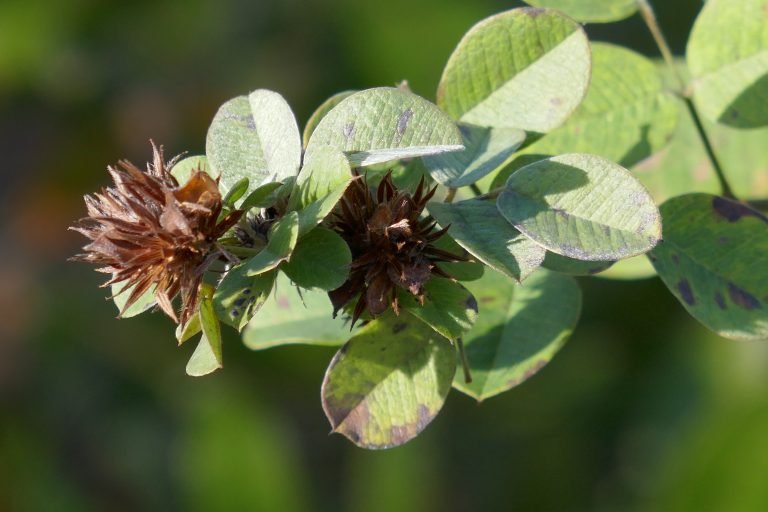 Common Name: Hairy lespedeza
Latin Name: Lespedeza hirta
Family:  Fabaceae
Habit:  A native, perennial, wildflower that grows to a height of about 2-3 feet. 
Leaves:  Alternate, compound in three leaflets, elliptic to orbicular in shape with entire margins. The upper surface strigose (hairy) which gives it its common name. 
Flowers: Small white flowers appear in the summer. The brown, dried, seed heads are the most prominent feature. 
Habitat:  Pine flatwoods, dry forests and hammocks, and sandhills.
Landscape:  It grows in full sun to high shifting sun with average to dry soil moisture.
Range: It is native to the following states: AL, AR, CT, DC, DE, FL, GA, IL, IN, KS, KY, LA, MA, MD, ME, MI, MO, MS, NC, NH, NJ, NY, OH, OK, PA, RI, SC, TN, TX, VA, VT, and WV.
Wildlife use: The small, white, flowers are used as a nectar source for native bees. The seeds are eaten by songbirds, quail, and wild turkey. Hairy lespedeza is a larval host plant for the Zarucco duskywing skipper (Erynnis zarucco) butterfly. Deer, rabbits and other herbivores eat the foliage.
Sharon's Florida specializes in Florida ecotype seeds.