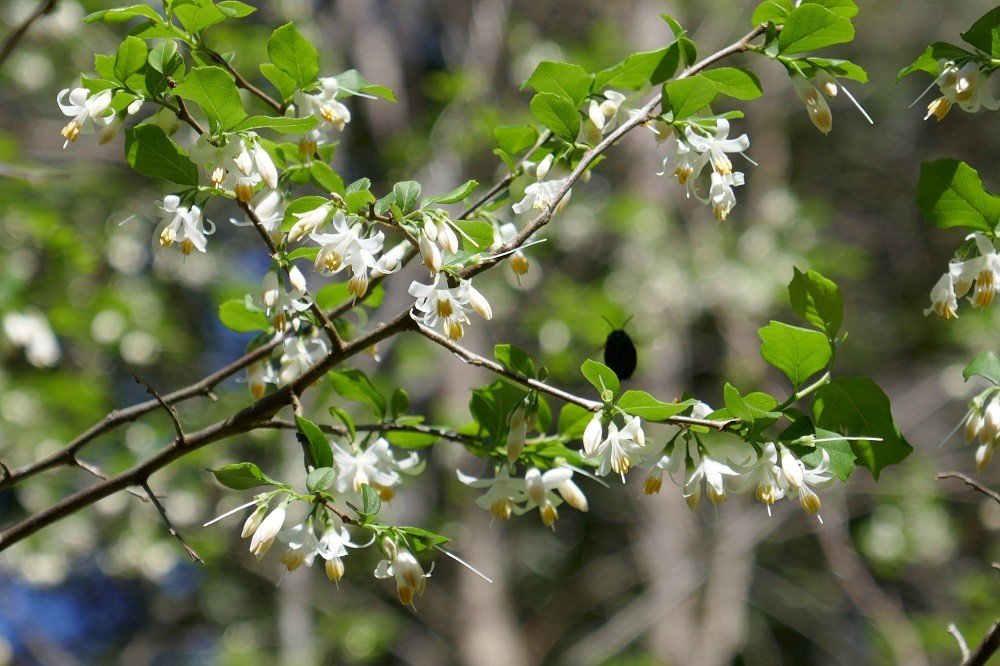 American snowbell (Styrax americanus) is a deciduous, native, tree, found naturally in Florida from about Charlotte County northward.
American snowbell is in the Styracaceae family along with bigleaf snowbell (Styrax grandiflora), Carolina silverbell (Halesia Carolina) and two-wing silverbell (Halesia diptera).  Unlike American snowbell Halesia petals are drooping giving the flowers a more bell shaped appearance, and a distinguishing key feature. 
American snowbell (Styrax americanus) grows to a height of about ten feet and is excellent as an understory tree, or large shrub, for moist, partly shaded, areas.  
It occurs naturally along stream banks, marshes, wet woodlands, cypress heads, pond margins and wet ditches.
In the home landscape it can be planted in moist to wet sites and can withstand wet roots for short periods of time.
The leaves are alternate and simple having short petioles and no stipules.  Leaf margins vary from entire to several teeth.  The apice usually has a sharp point, but may be rounded.  Leaves measure 1 – 4 cm wide and 5 – 8 cm long.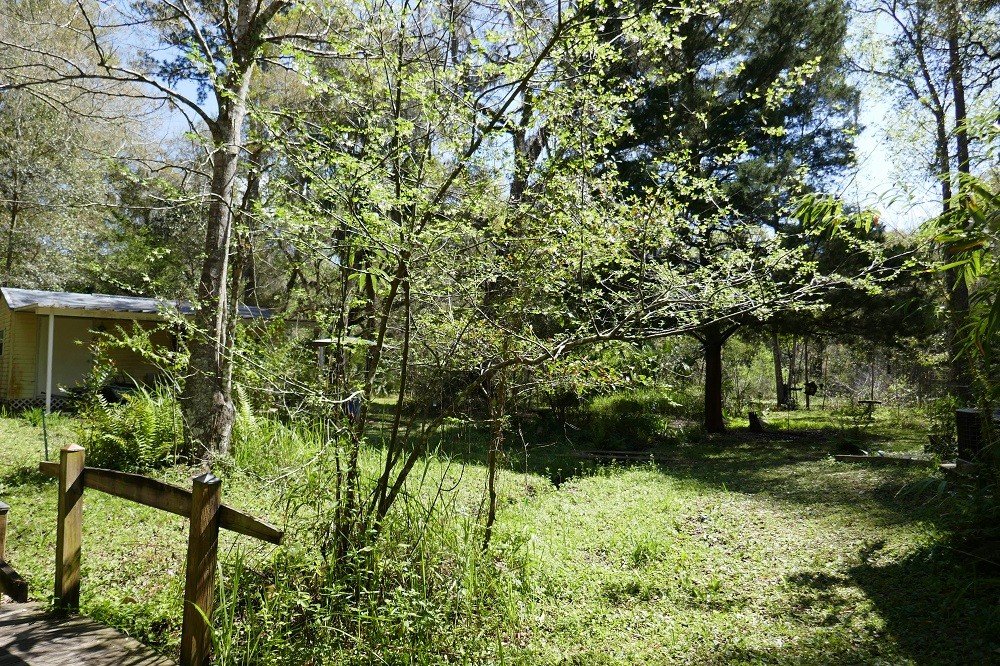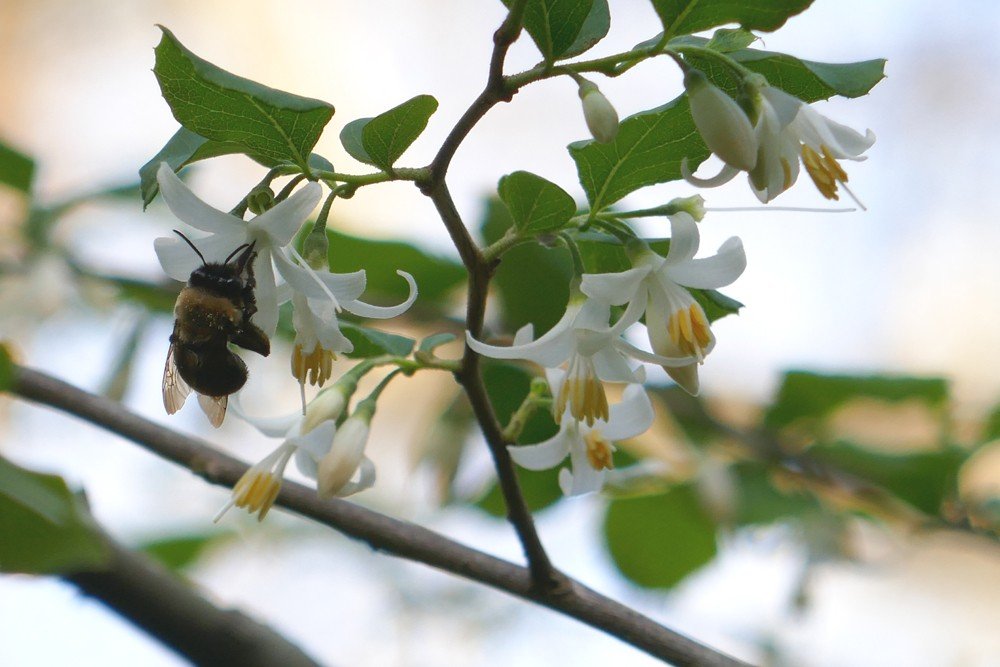 In late winter, February and March in central Florida, white blooms appear just as the leaves begin to emerge.  The tree will be covered with white blossoms for several weeks during which time it is constantly visited by pollinators of many kinds including bumblebees, carpenter bees, honeybees, small wasps, and bee flies.  All of the insect activity will attract insect eating songbirds such as great crested flycatchers if they are in your area.  Northern cardinals will occasionally visit to consume flower buds or petals.
The flowers are bisexual with five symmetrical petals and are 15 mm across.  The petals are recurved and spread, unlike the Halesia species.  The stamens and stigma are very obvious and extend past the petals about 1 cm.  However, the ovary does not extend past the basal curve of the petals.  The stamens are bright yellow in color.
Small, round, fruit soon follow the pollinated flowers and are eaten by songbirds and small mammals such as squirrels and mice.  The fruit is brown when mature.  The fruit are about 8 mm in size.
American snowbell is an excellent small tree for a wildlife habitat.
American snowbell is native to: AL, AR, DC, FL, GA, IL, IN, KY, LA, MO, MS, NC, OH, OK, SC, TN, TX and VA.
It grows in zones 5b to 10b.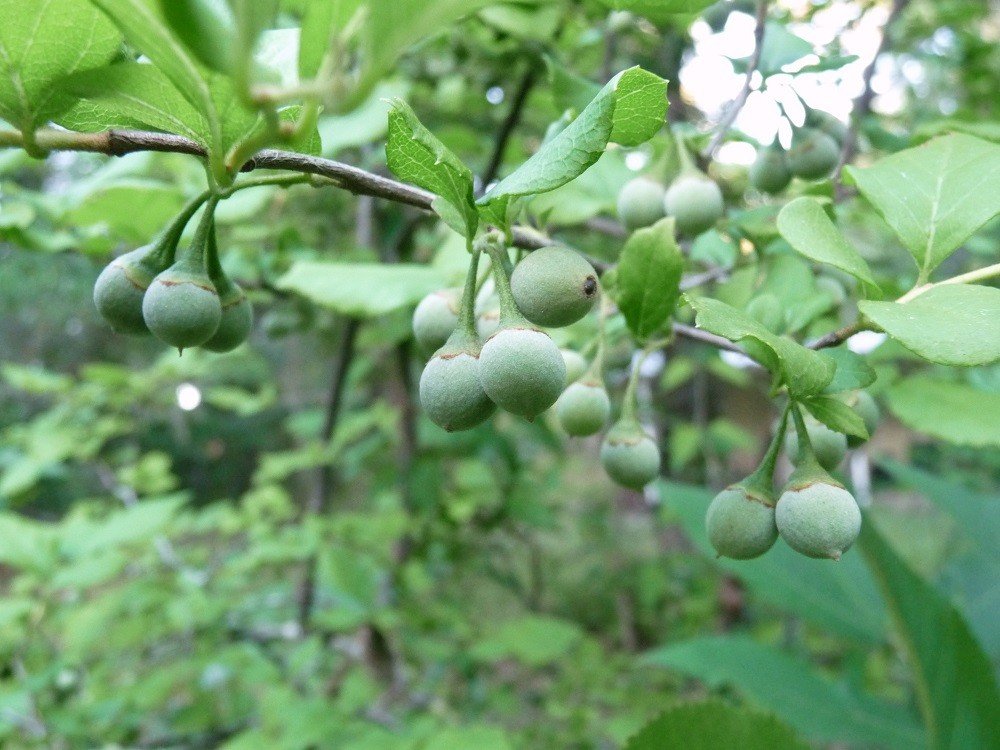 Sharon's Florida specializes in Florida ecotype seeds.