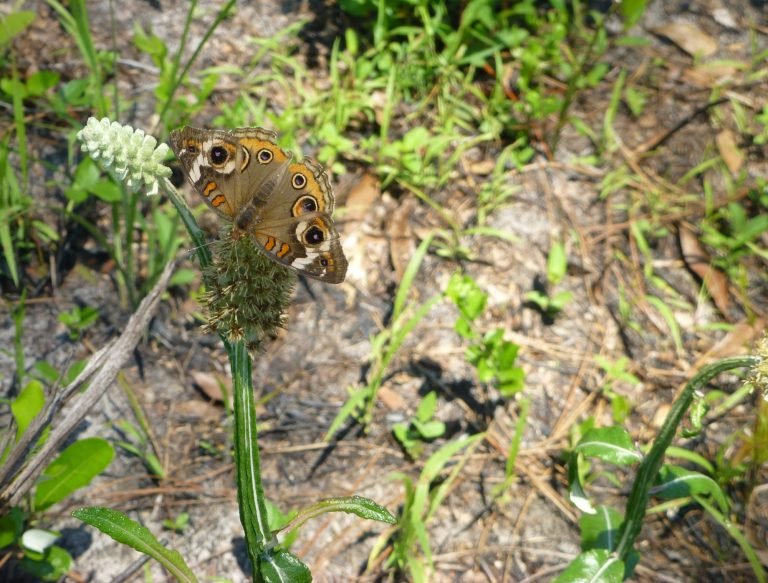 Common Name: Blackroot
Latin Name: Pterocaulon pycnostachyum
Family:  Asteraceae
Habit:  A perennial wildflower that grows to a height of about 2 feet.
Leaves:  Alternate, elliptic to lanceolate with wavy margins.  Some leaf bases, and stems, are winged.
Flowers:  White flower spikes appear in the spring and summer.
Habitat:  Pine stands, sandhills and dry disturbed sites.
Landscape: It grows in full sun to part shade with average to dry soils.
Range:  It is native to Alabama, Florida, Georgia, Mississippi, North Carolina, and South Carolina.
It grows in zones 8a to 11.
Wildlife use:  Bees and butterflies use the flowers as a nectar source.
I have Florida ecotype seeds of blackroot at my Ebay Store here.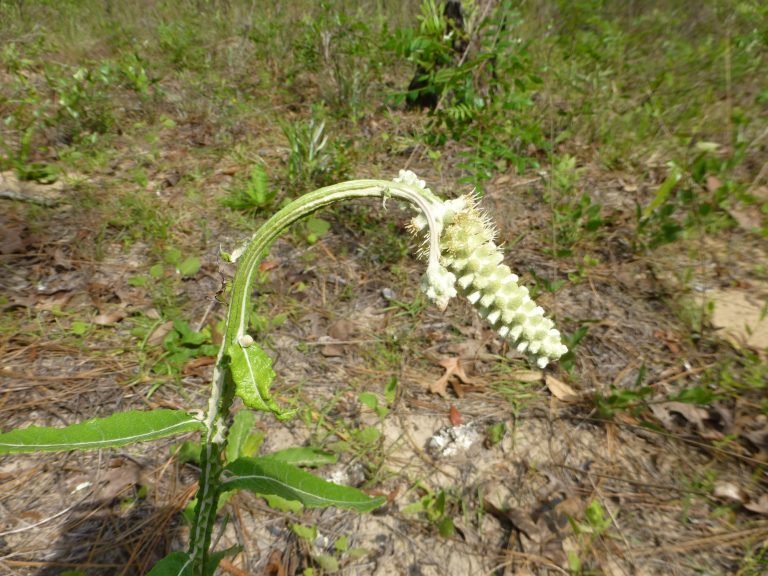 Sharon's Florida specializes in Florida ecotype seeds.