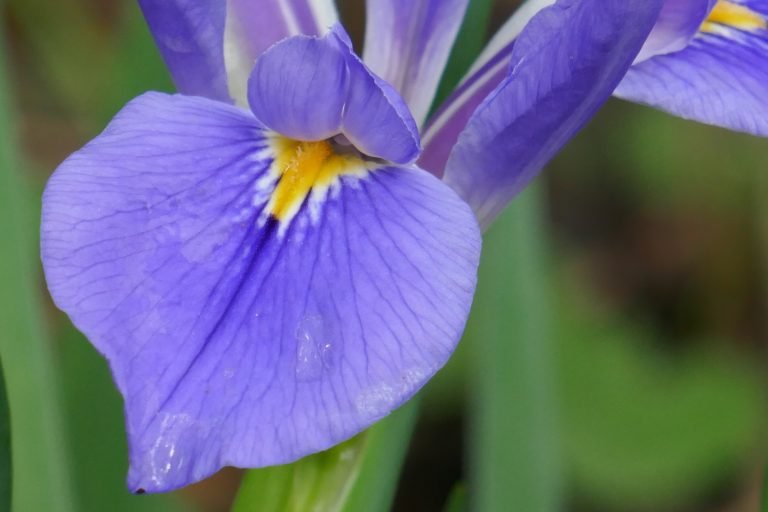 Common Name: Blue Flag Iris
Latin Name: Iris virginica
Family: Iridaceae 
Habit:  A perennial wildflower that grows to 2 feet in height.
Leaves:  Long and sword shaped.
Flowers:  The blue flowers appear in the spring and summer.
Habitat: It is found growing in marshes, wet pinelands, swamps and wet meadows.
Landscape:  It is grown in full sun to part shade with average to wet soils.
Range: It is native to the following states: AL, AR, DC, FL, GA, IA, IL, IN, KS, KY, LA, MD, MI, MN, MO, MS, NC, NE, NJ, NY, OH, OK, PA, SC, TN, TX, VA, WI, and WV.
It grows in zones 3a to 9a.
Wildlife use:  Bees and beetles use the flowers as a nectar and pollen source.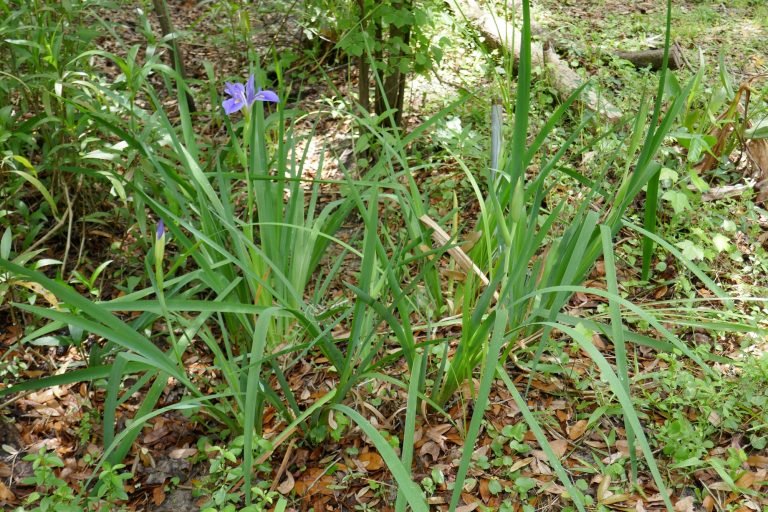 Sharon's Florida specializes in Florida ecotype seeds.