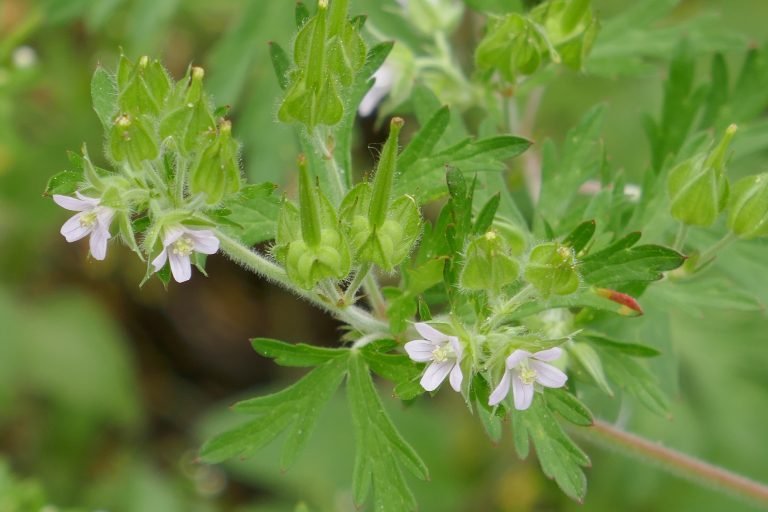 Common Name: Wild geranium 
Latin Name: Geranium carolinianum
Family:  Geraniaceae
Habit: An annual wildflower that grows to a height of 2 feet.
Leaves:  Opposite, palmately lobed with deep clefts.   
Flowers:  Small pink flowers appear in the spring, summer and fall.
Habitat: It grows in disturbed sites, open woods and lawns.
Native Range: It is native to the following states: AL, AR, AZ, CA, CT, DC, DE, FL, GA, IA, ID, IL, IN, KS, KY, LA, MA, MD, ME, MI, MN, MO, MS, MT, NC, ND, NE, NH, NJ, NM, NV, NY, OH, OK, OR, PA, RI, SC, SD, TN, TX, UT, VA, VT, WA, WI, WV, and WY.
Landscape: It grows in average to dry soils in part shade to full sun.
Wildlife use: The small pink flowers are used by butterflies and bees as a nectar source and the seeds are eaten by songbirds and small mammals.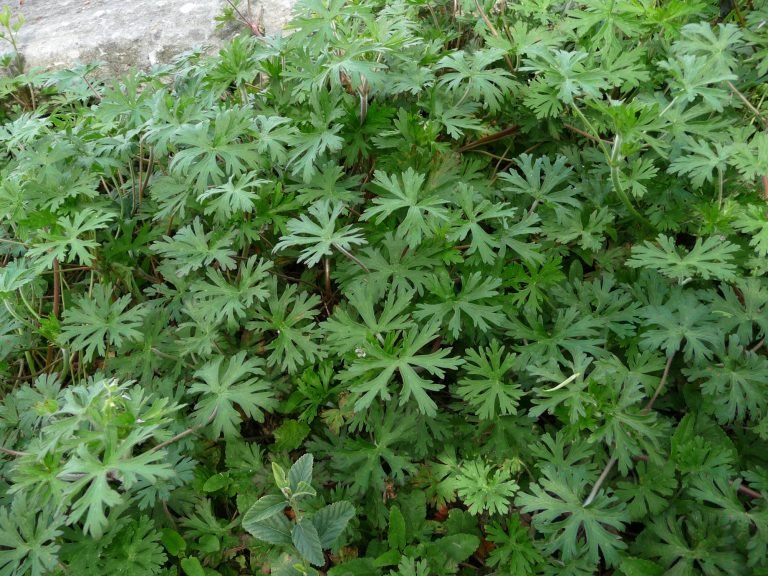 Sharon's Florida specializes in Florida ecotype seeds.